Singapore Employment Pass
The Singapore Employment Pass (EP) is a type of work visa that is designed for managers, executives, specialists and other skilled professionals who wish to work in Singapore.The Ministry of Manpower (MOM) also allows entrepreneurs to apply for an EP after they have incorporated a company in Singapore. This visa enables them to relocate to Singapore in order to run company operations. There is no official quota for the EP.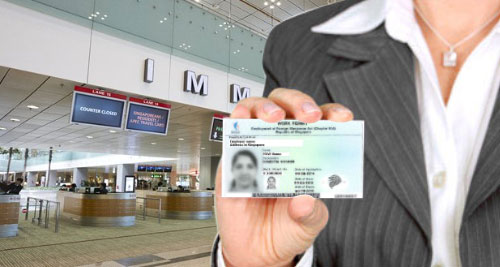 Our Services cover
Assistance in completing the self assessment tools with MOM
Pre-application information and advice on Work Pass
Filing of Work Pass application
Tracking Work Pass application status while under processing
Liaise with Direct MOM officer in charge when necessary
Responding to MOM's request for additional information as necessary
Arranging for issuance of Work Pass upon in-principle approval
Filing of maximum of 2 appeals within 3 months from the date of rejection as per MOM's guildline in case of rejection of Work Pass application
Singapore Company Incorporation and Relocation to Singapore
If you wish to incorporate a company and relocate to Singapore to manage your company operations, you will need to accomplish two main tasks:
Incorporate a Singapore company.
Obtain a work pass visa.
There are two work pass options for you to choose from.
If you are a foreign entrepreneur, professional, managing director or shareholder who possesses an acceptable diploma/degree, professional qualifications or specialist skills. Oftentimes, relevant work experience also plays a significant role in determining your eligibility. Employment Pass is the preferred choice for most foreigners who want to set up a company in Singapore and work and live in Singapore for a minimum period of 12 months.
Each Employment Pass can be valid for 1 or 2 years, and is renewable as long as the pass holder remains employed in the company. The validity period for first-time applicants is up to two years.
For corporations you will need to secure Employment Passes for the staff such as managing directors and management staff of the company that you are intending to relocate to Singapore. With an Employment Pass, the pass holder can travel in and out of Singapore with minimum hassle during immigration. In addition, Employment Pass holders who work more than 2 years are also eligible to apply for Permanent Residence (PR) in Singapore. On another note, if you or your foreign employees are in Singapore on a short-term basis (between 2 weeks to 6 months), it would be more useful to apply for the Short-Term Pass.
Singapore Company Setup Requirements
Minimum: one shareholder plus one resident director plus one company secretary
Minimum paid-up capital of S$1
A local registered office address
Employment Pass Eligibility Requirements
The Ministry of Manpower determines your eligibility based on the factors listed below. To be considered for an Employment Pass, you must have a fixed monthly salary of at least S$3,300 and possess one or more of the following:
Acceptable educational qualifications, e.g.a diploma or degree
Professional qualifications
Specialist skills
Related work experience
Employment Pass applications must be submitted to the Ministry of Manpower (MOM). Applications may be filed online or manually.
Online applications require the uploading of relevant supporting documents. Approximately 80% of applications via this route are processed within 7 working days.
Jobs Bank Requirement
W.e.f. August 2014, the Ministry of Manpower now requires companies that wish to hire Employment Pass Holders to first advertise the relevant position in the Singapore Workforce Development Agency's Jobs Bank. However, certain exceptions apply.
The following are exempted:
Jobs in firms with less than 25 employees
Jobs that pay more than $12,000 per month
Intra-corporate transferees (i.e. candidates holding senior positions / professionals with advanced level of expertise)
Short-term positions (less than 1 month)
Documents Required
T.Ravi & Co requires the following documents for submission of an Employment Pass application:
Updated resume or CV stating your educational and employment history
Copies of educational certificates and past employment testimonials
A copy of the personal particulars page of your passport
* Any documents that are not in English must be translated into English by an official translation service.
In the event that your EP application is rejected by the authority, we will investigate why the outcome was so. Based on the reasons provided by MOM, we will then establish a firm appeal in your defence, addressing the issues raised and providing documents per request, if any.
Please note that it may take three weeks or more to process an appeal, depending on the complexity of the case. Our fees include one free appeal in the event that your initial application is unsuccessful.