Singapore Entrepass
If you are a foreign entrepreneur who lacks the appropriate educational qualification or do not qualify under the Employment Pass scheme, but has a proven track record of successful entrepreneurial experience and innovative ideas from overseas which could add to the entrepreneurial vibrancy in Singapore. The application process for EntrePass is more complex than that for the Employment Pass. In addition, it requires a minimum paid-up capital amount of S$50,000.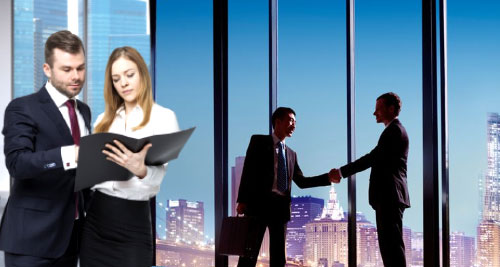 Our Services cover
Pre-application advising on Singapore Entrepreneur Pass and gathering of necessary information
Drafting and preparing business plan
Preparing documentary requirements and filing of EntrePass application
Tracking of EntrePass application status while under processing
Liaising with Direct MOM officer in charge, if required
Responding to MOM's requests for additional information, if any
Arranging for issuance of EntrePass upon in-principle approval (IPA)
Filing of unlimited appeal in case of rejection of EntrePass application
Who is eligible
You are eligible for an EntrePass if:
You have (or intend to start) a private limited company registered with the Accounting and Corporate Regulatory Authority.

If registered, the company must be less than 6 months old on the date you apply.
If you have not registered, you can wait for the outcome of your application before registering.

Your company has at least $50,000 in paid-up-capital. You need to provide a bank statement that shows at least $50,000 in a Singapore-based company bank account.
You hold at least 30% of the shares in the company.
Application for an EntrePass is open to all nationalities.
Your company also needs to meet at least one of these requirements, which will be assessed on merits:
1) Has funding from a Government-accredited VC or business angel
Your company receives funding or investment from a venture capitalist (VC) or business angel who is accredited by a Singapore Government agency.
Examples include:
Contact Singapore – Global Investor Programme
Economic Development Board Investments
Infocomm Investment
National Research Foundation – Early Stage Venture Funding
SPRING Singapore – SPRING SEEDS, Business Angel Scheme
Guidelines:
The company must receive monetary funding of at least $100,000.
Submit a shareholder certificate and other relevant documentation to support your application.
2) Holds an intellectual property
Your company holds an intellectual property (IP) that is registered with an approved national IP institution.
Guidelines:
One of the shareholders must be the owner of the IP.
Expired IPs can be considered as long as one of the shareholders is the inventor of the IP.
The IP must be related to your proposed business.
3) Has research collaboration with A*STAR or a university
Your company has an ongoing research collaboration with a research institution recognised by the Agency for Science, Technology and Research (A*STAR) or institutes of higher learning in Singapore.
Examples include:
National Research Foundation – Campus for Research Excellence and Technological Enterprise, Research Centres of Excellence
National University of Singapore
Nanyang Technological University
A*STAR Research Institutes
Guidelines
The duration of the research collaboration is not essential.
The research institution needs to provide a contact person to verify the research collaboration details, which must be related to your proposed business.
You must be involved with ongoing research collaboration.
Contract of services is not considered to be research collaboration.
4) Is an incubatee at a Government-supported incubator
Your company is an incubatee at a Singapore Government-supported incubator.
Examples include:
National Research Foundation – Technology
Incubation SchemeMedia Development Authority – iJam
SPRING Singapore – Incubator Development Programme
Guidelines
You must be an existing incubatee.
Your incubatee work must be related to your proposed business.
Businesses that are not eligible
The following businesses are not eligible for an EntrePass:
Coffee shops, hawker centres, food courts.
Bars, night clubs, karaoke lounges.
Foot reflexology, massage parlours.
Acupuncture, traditional Chinese medicine, herbal dispensing businesses.
Employment agencies.
Geomancy business.
Documents required for EntrePass
You need to submit documents such as a business plan and copies of your passport along with the EntrePass application.
You will need these documents to apply:
Copy of the personal particulars page of your passport.
Past employment testimonials in English.
A business plan (not more than 10 pages) with the following:
Business idea
Product or service offered
Market analysis
Market plan
Operation plan
Financial projections
Management team
Supporting documents – for example, licensing agreements, product certifications and endorsements
For businesses registered with the Accounting and Corporate Regulatory Authority:
Company's latest business profile or instant information.
A bank statement of at least $50,000 from a Singapore-based company bank account.
Renew an EntrePass
If you hold an EntrePass, you can start applying to renew the pass 3 months before it expires. You will need to meet the renewal criteria for total business spending and number of local jobs created.
You must meet all the following criteria to renew your EntrePass on annually basis usually:
Company must employ at least two (four from second year forward) full-time local employees
Company must demonstrate total local business spending (TBS) of $100,000 ($150,000 from second year forward) over the past 12 months
Documents required
You need to submit the following documents with your application
Latest audited accounts.
Central Provident Fund statements for your employees.
Office tenancy agreement.
Latest company registration information from the Accounting and Corporate Regulatory Authority.
You may also submit these optional documents to support your application:
Corporate bank statements for the past 3 months.
Referral letters from customers.
Recent invoices issued.
Contracts awarded.