Permanent Residence status gives numerous benefits to its holders including access to public housing, quality education and healthcare services at subsidized rates. Singapore PRs also benefit from CPF savings, plus personal tax reliefs and rebates.
There are a few avenues to attaining PR status and they are as follows:
Professional, Technical Personnel and Skilled Workers Scheme (PTS Scheme)
In order to apply for permanent residence under the PTS Scheme, you must be a Work Pass holder of Type P, Q or S. You should also be under 50 years old, although exceptions can be made on a case by case basis.
The PTS Scheme allows you to include your spouse and unmarried children under-21 years of age in your application as well. The procedure to acquire Singapore permanent residence through PTS Scheme is straightforward though it requires research, leg-work and attention to detail.The most popular scheme for permanent residence in Singapore is the Professional, Technical Personnel and Skilled Workers Scheme (PTS Scheme). It enables professionals working in Singapore under an Employment Pass, PEP or EntrePass to apply for permanent residence.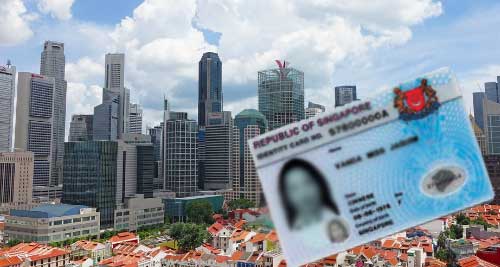 Global Investor Program Scheme (GIP Scheme)
The Global Investor Program is an initiative launched by Singapore Economic Development Board and Ministry of Manpower. It is a program for individuals and entrepreneurs who are keen to invest in or initiate new business activities in Singapore, and in the process, obtain Singapore permanent residence. Spouses and children of investors are also eligible for Singapore permanent residence.
For Foreign Artistic Talent (ForArts Scheme)
The Foreign Artistic Talent Scheme (ForArts) is a joint program of the National Arts Council and the Immigration and Checkpoints Authority of Singapore to attract artists with outstanding track records in dance, music, theatre, literary arts, visual arts to relocate to Singapore.
This scheme is exclusively for artists in the field of Performing Arts, Visual Arts, Literary Arts, Design and/or Media. Candidates should have formal training and education related to the field of work, possess relevant work experience and achievements, made significant contributions to Singapore's arts scene, and have solid plans to advance the country's arts scene.
The application will be processed by NAC and applicants will be notified of the outcome within 3 months of NAC's receipt of all supporting documents.
National Service Liability
Under the Enlistment Act, all male Singapore Citizens and Permanent Residents, unless exempted, are liable to register for National Service (NS). Following the completion of full-time NS, they will be required to serve up to 40 days of Operationally Ready National Service (ORNS) per year for the duration of their ORNS training cycle till the age of 50 years (for officers) or 40 years (for other ranks).
Main applicants who are granted PR status under the Professionals/Technical Personnel and Skilled Workers (PTS) Scheme or the Investor Scheme are exempted from NS. Male children who are granted PR status under their parents' sponsorship are liable for NS under the Enlistment Act. They are required to register for NS upon reaching 16½ years old and will be scheduled for enlistment at the earliest opportunity upon reaching 18 years old. If they are pursuing full-time studies, deferment from full-time NS may be granted only if they meet the deferment conditions stipulated by the Ministry of Defence which can be found at www.ns.sg. All NS-liable males aged 13 years old and above, are required to obtain an Exit Permit (EP) when travelling overseas for 3 months or more.
NS-liable PRs are expected to serve NS. Renouncing or losing one's PR status without serving or completing full-time NS would have an adverse impact on any immediate or future applications to work or study in Singapore, or for Singapore citizenship or PR status. Renouncing or losing one's PR status without serving or completing full-time NS may also adversely affect any immediate or future applications for renewal of Re-entry Permits made by one's family members or sponsors.